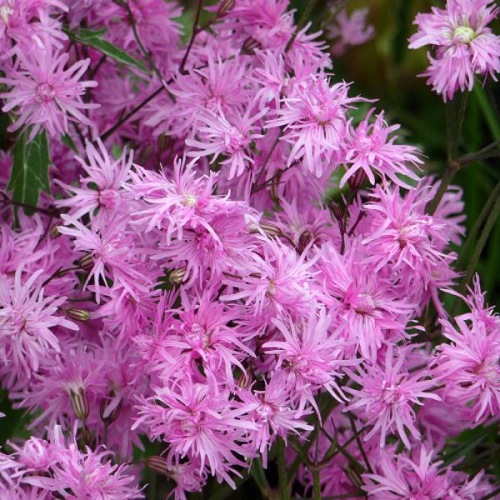 LYCHNIS JENNY
An unusual perennial plant. Lychnis Jenny has large fluffy double pink flowers in late early summer.r.
Plant in sun/partial shade

Height 75cm when fully grown

Fluffy pink flowers in early Summer through to Autumn

Supplied with plant care card and free gift tag for your personal message
A beautiful double flowered cultivated form of our native ragged robin. A spectacular perennial and will blend in well with mauve's, violets, and dark inky colours in a border. It' new, and it's different and perfect for anyone named Jenny or Jennifer.