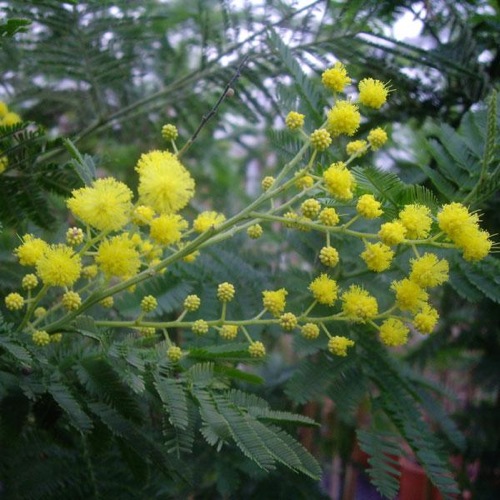 ACACIA MIMOSA PLANT
This wonderful mimosa plant has luscisous green and purple tinted foliage and complemented by yellow scented pom pom type flowers in late spring and early summer.
Plant in full sun

Height 10ft plus when fully grown

Wonderful pom pom shaped scented flowers in early spring

Supplied with descriptive label and plant care card

Free gift tag for you personal message
A truly beautiful plant, grown for its wonderful feathered foliage and scented lemon pom pom shaped flowers. A great plant gift idea to send for all occasions. Ideal to grow in a large container, or plant in a sunny aspect in the garden. May be used as a cut flower for flower arranging.