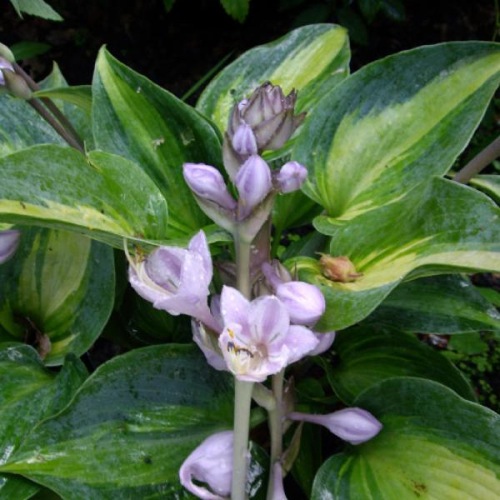 HOSTA JUNE
Hosta June is a striking plant, with bold foliage of gold and apple green shades.
Plant in moist soil,best planted in shade

Height 30cm when fully grown

Stunning gold and lime green foliage

Supplied with descriptive label and plant care card
Gold foliage with prominent veining contrasting with a lime green margin, makes this Hosta particularly attractive. Plant as a center piece in container or plant in the ground in cool shady border. A great personalised plant gift idea for someone named June.