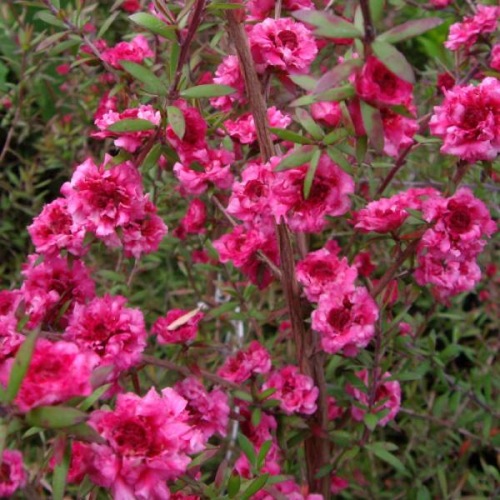 LEPTOSPERMUM RUBY GLOW
A stunning little evergreen shrub with deep ruby red pom pom type flowers in late Spring.
Plant in full sun

Height 4/5ft if left un pruned

Dark evergreen foliage and tiny deep red flowers

Supplied with descriptive tag and plant care card

Free Gift Tag for your personal message
A superb and unusual plant gift to send for a Ruby Wedding. This evergreen shrub will make a brilliant gift idea for a Ruby wedding. Dark green fine cut leafed foliage with deep red pom pom shaped flowers in spring/summer. Requires full sun on free draining soil. An excellent drought tolerant plant.