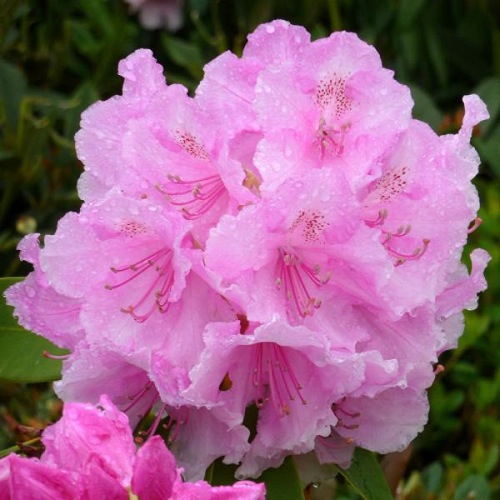 RHODODENDRON PINK PEARL
A wonderful choice of plant gift for a pearl wedding anniversary, large funnel shaped flowers deep pink fading to pale pink.
Strong growing variety which is suitable to grow in the garden or in large container

Height 1.8m in 10 years

Large deep pink flowers opening to pale pink with a reddish brown spotting

Comes with descriptive label and plant care card

Free Gift Tag for your personal message
A super variety of rhododendron and good old fashioned favourite. Large flowers deep pink, with reddish brown spotting are produced in abundance in late spring or early summer. An outstanding variety which may be grown in the garden of or in a large container. This evergreen variety is a good choice for a pearl wedding anniversary gift as it is easy to grow and is a great alternative to a pearl anniversary rose.