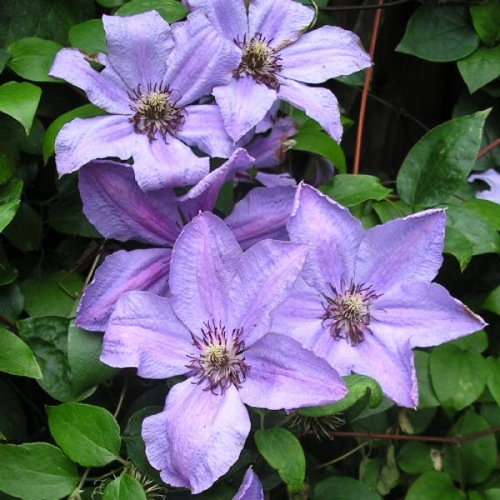 CLEMATIS HAPPY ANNIVERSARY
Stuck on what to buy for anniversary gift? Then look no further, this beautiful clematis will bring great delight, if our looking for something a little different.
Plant in full sun

Height 8ft when fully grown

Large saucer shaped flowers of mauve to wedgewood blue with a red bar

Height 10ft

Comes with descriptive label an care card

Free Gift Tag for you personal message
A new addition to our range, and a great gift alternative to giving a rose for an anniversary gift. Large saucer shaped flowers of mauve with a red bar are produced in May,June, and September,making this a great reminder of that special anniversary celebration.