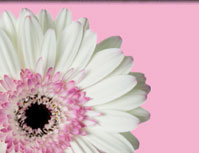 Search For A Plant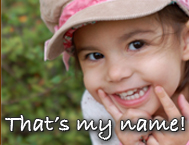 Search For A Personalised Gift
Giftaplant (Spring Reach Ltd) Terms and Conditions
When ordering from Giftaplant via either our website or various other websites with giftaplant products or even via our sales office via the telephone. Placing an order constitutes your acceptance thereof. If you do not agree, please do not use our sites. The purchase of a plant or a placement of an order whether you have purchased or have been sent a plant implies acceptance of these terms.
DISTANCE SELLING REGULATIONS
In accordance with the Distance Selling Regulations 2000 you have the right to return goods. Please note that plants, flowers, bulbs, fruit plants, fruit trees, bare root plants are perishable and we do not consider that this right applies in full to orders that are placed with us.
When placing an order with us you will be given the opportunity to check your total order and correct any errors. On the order page it will list a description of the goods, to include price, VAT and any delivery costs. All of these will be marked clearly when placing an order. We will process your order and send you an order acknowledgement, detailing all products that have been ordered. Telephone orders will not receive a confirmation; you may request a confirmation of order at time when placing your order. Our acceptance of the order takes place when we dispatch the order. We may refuse to accept an order if the goods are not available, we cannot obtain authorisation for payment or you do not meet any eligibility criteria set out in our terms and conditions.
We aim to give you full information on all the products we sell. However it is inevitable there may be variations in colour, size and shape. Some pictures of plants or goods may vary, including their size and shape at any time throughout year.
Plants, flowers, bulbs, fruit may not be in full flower or fruiting when dispatched all can vary on delivery according to time of season. Plant care leaflets and cultural and growing information on the website is there for guidance only. From time to time we may in our sole discretion vary the nature of the goods, from that advertised, without notice to you, so long as these variations are not material adjustments.
PRICING
All prices include VAT at the applicable rate, when placing an order, and the goods increase in price between the date we accept the order, and the delivery date, we would let you know, of any price alterations. We would then ask for your acceptance of any changes to the order, confirmation of this would be done by either email. You would also be given the opportunity to cancel the order if you do not wish to proceed. Our charges for packing, transport and insurance and any other relevant charges will be detailed on the order page. For any other charges you will notified by email or telephone. If a refund is given these will be only be payable to the purchaser of the goods.
PAYMENT
We will charge your credit card for payment upon receipt of an order. We cannot accept liability if the delivery is delayed or a non-delivery because you the customer did not give us the right payment details or the bank or card issuers refuses to authorize payment to us. If it is not possible to obtain full payment for the goods before delivery, we will cancel the contract and suspend any further deliveries or await further instructions from yourself. This does not affect any other rights we may have. We will take all reasonable care to keep all information connected with your order secure but we cannot be held liable for any loss that you may suffer if a third party obtains unauthorised access to any data, including credit and account details you provide when accessing or ordering from this Web site or placing an order over the phone.
CANCELLATION AND RETURNS POLICY
If you wish to cancel your order; YOU MUST TELPHONE US ON 01483 281859 OR FAILING THAT EMAIL US AT . For all orders placed on our website or other shopping channels listing giftaplant products or orders placed over the telephone you may cancel orders within 7 days provided the goods have not been dispatched. For any cancellation over this period of time we reserve the right to charge a cancellation and administration fee to all orders.
The right to cancel these services ends when we begin the service.
If you are concerned that a plant that is in poor condition contact us immediately. We will request from you an order number and a photograph of the delivered item on arrival. This is so we can evaluate what condition the plant was in when received, as opposed to what it looks like by the time you return it to us. Provided that you have contacted us within 4 working days of receiving the plant and we have received the pictures of the defective or damaged goods we will determine the cause of the problem and refund or replace accordingly. If your item has been sent to you by a third party you must contact them if you are unhappy with the goods sent and all correspondence must be done through the persons who purchased the plant or goods.
Please be aware that plants in transit can suffer the odd broken branch bud or flower this can be without lasting detriment and will not affect the health or the long-levity of the plant. If you have not contacted us with the quoted time period of 4 working days we will deem it that you have accepted the plants This 4 working days notifications ruling applies to all third party customers who have been in receipt of plants and goods.
Please note plants look different depending on what time of year it is. An evergreen plant will have leaves all year round, where as a perennial or a rose will loose its leaves in late Autumn and Winter, but will start to leaf up in Spring. But be assured you will have been supplied a plant with good root structure, that when planted will grow.
You can return anything youíre not happy with provided you have contacted us 7 working days starting the day after delivery. All plants must be packed in their original bag and delivery box to ensure that the product is not damaged on its returned journey, provided that itís not something youíve altered or tampered with in anyway; you may return the goods to us. After investigation a full refund will be given including the delivery charge. If the returned goods are found not to be faulty, a fee for carriage will be charged at £9.95 per order.
If the item has been damaged by you we hold the right to only refund a certain percentage of the value of the goods, this is done by the discretion of the manager. It is advisable to return the product in its original packaging to insure that the product is not damaged on its returned journey.
Parcels delivered badly damaged should be reported to giftaplant immediately by telephone 01483284769 or by email all packaging must be retained as evidence before a claim can be made. Photographic evidence will be required.
If you decided you have ordered an item and had a change of mind, please contact us within 7 working days starting the day after delivery of the goods. It is advisable that the item is cared for while in your possession and kept in the original packaging to insure that the product is not damaged on its return journey After inspection of the goods a full refund of your purchase will be paid but we will not pay for the return postage or delivery charges, unless the goods are incorrectly sent, damaged in transit or faulty. You must return the items at your own cost, and they must be packaged appropriately so the item arrives in good condition. Failing to do this will result in us holding a percentage of the refund value
Returned ITEMS LOST IN TRANSIT
We cannot be held responsible for returned goods that are lost in transit: as you are responsible for returning any items to us, we recommend you send them back to us by recorded or special delivery.
RISK AND OWNERSHIP
Risk of damage to or loss of the Goods passes to you at the time of delivery to you. There is a no signature required policy. So the goods will be left at the discretion of the courier. If you have a special request on where you would like the goods left please fill out your request on the website in the delivery instructions box or for telephone order please specify over the phone; this is only a request and cannot be guaranteed. We cannot be held responsible for goods that have been delivered and have been taken or stolen from the delivery premises address. We will not replace the goods if taken.
Goods supplied are not for resale.
PLANT GURANTEE
When you buy or whether you have been sent a plant of any sort we want to be sure it will grow and thrive in your garden. But there is no guarantee it will. Upon receipt the responsibility of the care of the plant passes from us to you the customer, or the recipient of the plant.
Whilst every care is taken on the nursery to produce strong healthy plants we cannot accept liability for plants that fail within 8 weeks from date of purchase nor can we be held responsible if you plant fails to flower or fruit at the given time.
Plants can fail for various reasons extreme weather conditions, pests, animals, airborne diseases, also plants may have not been planted out correctly or they may have been over or under watered or even not perform through neglect, in fact reason beyond our control.
If your plant should fail within 8 weeks from the date of dispatch we will require the following in order to take your claim further. We require an order number and if you have been sent the plant as a gift the full name and address of the sender. We then require a summary of when the plant was planted and how it was kept, photographic evidence of the plant would also require. Upon receipt we will look at all the evidence provided if we feel that we are to blame then we will issue either a full refund or a replacement plant to be sent out.
Please be aware that plant failures that are over the 8 weeks from date of dispatch will not be replaced or refunded.
Please be aware you may be charged for delivery of replacement items the availability, price and colour of plants we sell may vary according to the season and what is available in the market place.
The purchase of a plant or a placement of an order whether you have purchased or have been sent a plant implies acceptance of these terms.
SUBSITUTES
If you order an item and it is currently out of stock, we reserve the right to replace it with something similar.
DELIVERY
We will aim to deliver within the quoted time frame, order by midday for next working day delivery Monday-Friday only, but delivery days and times are not guaranteed.
Saturday deliveries are also available at an additional cost, please ring giftaplant sales on 01483 281859. Orders placed for a Saturday delivery and have not paid the Saturday surcharge over the phone will not be delivered on a Saturday.
Orders made after midday on Friday, Saturday and Sunday will be delivered on Monday and Tuesday respectively. Deliveries are made within our designated delivery area, please click here to the see map for delivery areas. Specified delivery dates that have been requested are not guaranteed but we will Endeavour to do our best to get the goods to the address on the specified date. We will not issue refunds for delivery charges and cannot be held responsible for delivery of your item and for delays for reasons beyond our control.
If you have sent your plant out as a gift it is best to notify us with 4 days of the requested delivery date if the item has not been received. We cannot be held responsible to replace items that have not arrived within 7 days of the requested delivery date.
All delivery addresses must be accurate and include a full post code. Inaccurate or incomplete address details may result in administration charge being made to validate the information supplied. We will not be held responsible for any address errors made, due to receipt of inaccurate information which may result in loss of goods in transit. No delivery charges will be refunded for delays in deliveries due to inaccurate postcodes or address given.
Deliveries are made from 8am-7pm Monday - Friday only. Saturday Deliveries are 8am-12.30 pm additional charges for a Saturday service will apply. No deliveries are made on Bank Holidays or the day following a Bank Holiday
Deliveries to the Highlands, Scottish islands, Northern and Southern Ireland, Isle of Man, Channel Islands may take up to 3/4 working days.
Delivery charges will not be refunded if the delivery time exceeds the quoted time frame.
Deliveries to BUSINESS PREMISES AND SCHOOLS ETC
Deliveries will be made Mon-Friday between hours of 8am-7pm please be aware that the parcel could be delivered after or before work business hours commence and finish. Please make sure that someone is available to take delivery of the parcel, if not this may cause the item to be further delayed. Goods will not be left by the courier if they feel it is too unsafe to do so.
Emails to you will be to the address you have entered. Please make sure you give us an accurate and valid e-mail address and contact telephone number.
Matters out of our control
We will not be liable to you or in breach of the Contract for delay or failure to perform due to a cause beyond our reasonable control.
CONDITIONS OF WEB SITE USE
Copyright of all web site design, text, graphics, the selection and the arrangement of all soft ware compilations, underlying source code, software (including applets) and all other materials on this web site are the copyright of GIFTAPLANT and its affiliates or their content and technology providers. ALL RIGHTS RESERVED. Any use of materials on this web site-including reproduction for purposes other than those noted above, modification, distribution, or re-publication without the prior written permission of GIFTA PLANT is strictly prohibited. NO part of this Website may be reproduced or stored in any other website or included in any public or private electronic retrieval system or service without prior written permission.
CHANGES
We reserve the right to make changes to this web site and these terms at anytime.
LINKS TO AND FROM OTHER WEBSITES
Links to third party websites on this Website are provided solely for your convenience. If you use these links, you leave this Website. We have not reviewed all of these third party websites and donít take responsibity for these websites or their content or availability. We therefore we do not endorse or make any representations about them, Or any material found there, or any results that may be obtained from using them. If you decide to access any of the third party websites linked to this Website, you do so entirely at your own risk. If you would like to link to this Website, you may only do so on the basis that you link to, but do not replicate, the home page of this Website, and subject to the following conditions:
You do not remove, distort or otherwise alter the size or appearance of the www.giftaplant.com web site;
You do not create a frame or any other browser or border environment around this Website;
You do not in any way imply that we are endorsing any products or services other than our own;
You do not misrepresent your relationship with us nor present any other false information about us;
You do not otherwise use any www.giftaplant.com trade marks displayed on this Website without our express written permission;
You do not link from a website that is not owned by you; and your website does not contain content that is distasteful, offensive or controversial, infringes any intellectual property rights or other rights of any other person or otherwise does not comply with all applicable laws and regulations. We expressly reserve the right to revoke the right granted in this clause for breach of these terms and to take any action we deem appropriate. You shall fully indemnify us for any loss or damage we or any of our group companies may suffer or incur as a result of your breach of clause.
GOVERNING LAW AND JURISDICTION
These terms and conditions shall be governed by and construed in accordance with English law. Disputes arising in connection with these terms an Exclusive jurisdiction of the English courts. We do not warrant that materials/items for sale on the Website appropriate or available for use outside the United Kingdom. It is prohibited to access the Website from territories where its contents are illegal or unlawful. If you access this Website from locations outside the United Kingdom, you do so at your own risk and you are responsible for compliance with local laws.
RISK AND TITLE
Risk of damage to or loss of the goods passes to you the consumer, at the point of delivery. If you do not accept delivery at the agreed time, then we can no longer be held responsible for the goods. You will only become the owner of the goods provided we have received payment in full.
MISCELLANEOUS
All emails to you will be at the address specified to us. It is important that you give us a valid email address and tell of us of any changes in circumstances. If either we or you fail to enforce a right under these terms, that failure will not stop us or you from enforcing the other rights, or the same type of right on later occasion. To the extent that any provision of these terms is found by any court or competent authority to be invalid. Unlawful or unenforceable in any jurisdiction, that provision will be deemed not to be a part of these terms, it will not affect the enforceability of the remainder of these terms, nor will it affect the validity, lawfulness or enforceability of that provision in any other jurisdiction.