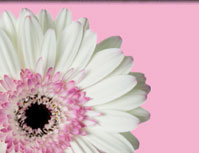 Search For A Plant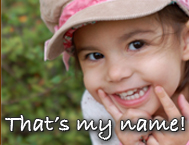 Search For A Personalised Gift
Welcome, to Giftaplant!
How often have you spent many precious hours searching for that unique gift idea for a special occasion? Well here at Giftaplant we can offer you that chance to buy a present with a real difference. We have got the largest database of plants to celebrate anniversaries, birthdays, births and christenings or to remember a loved one or a treasured pet.
If you are after great ideas for a special celebration such as a wedding or house warming present then go straight to our wedding or new home sections. For your best friends wedding you could get a stunning wedding cake tree or a beautiful scented rose called Wedding Day. What better wedding or house warming present than a fabulous plant for their new garden?, and the very first plant given to a non-gardener is the start of a rewarding lifelong hobby.
If you want to add a very personal touch then go to our personalised plant name section. This will open you up to a whole new world which you never knew existed. For centuries plant breeders and collectors across the world have been naming their favourite new plants after cherished friends or to commemorate a special event such as a birth of their first born or grandchildren. We grow and supply the largest range of plants that are specific to both Christian names and Surnames in the country. If you are still unsure what we are going on about here we go!
So if you are after a retirement present for your dear friend Betty you could get the stunning deep purple flowers of Magnolia Betty. Maybe for your Grand daughters Victoria and Grace you could get the vivid blue flowers of Ceanothus Victoria, or the striking foliage and plumes of Cotinus Grace. Or how about a thank-you present for the reliable odd job man called George; you could get the gorgeous, Astrantia called George.
We can even try and match a plant for both Christian and Surnames to give you the complete match. From the yellow flowered Clematis Bill McKenzie to the Scented Lavender Richard Gray, the list is endless, so to find out if you are famous, go to our Personalised Plant Search and you never know you might be a beautiful scented rose, an exquisite Camellia, a hot blooded perennial or sadly just a dandelion! Just choose the category you wish to search under from our home page for example personalised plant and then follow the drop down menus which will then begin the matches for your category. Itís as simple as that!