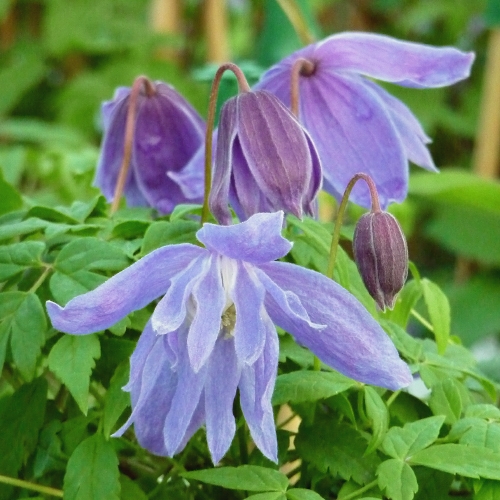 CLEMATIS PAULINE
A wonderful plant gift for anyone named Pauline. Stunning lantern shape flowers are amass in early spring.
Plant in any good garden soil, tolerant of any aspect

Height up to 10ft when fully grown

Wonderful blue lantern flowers in early spring

Supplied with full descriptive label and plant care card

Free Gift Tag for you personal message
Fabulous large lantern like flowers of dark blue are produced in early Spring followed by decorative fluffy seed heads.Can be grown through trees, shrubs, archways and low fences. Makes a wonderful personalised plant gift for anyone named Pauline.