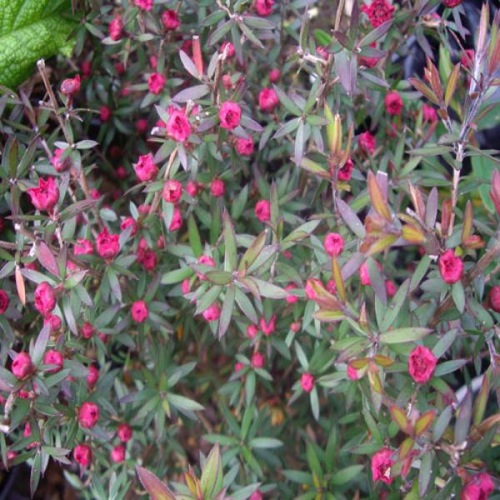 LEPTOSPERMUM RUBY WEDDING
A wonderful choice of gift for a ruby wedding anniversary, this instant specimen plant is an ideal gift for anyone wanting a little something extra to give for a ruby wedding gift.
Plant in full sun

Height 6ft

Evergreen

Ruby red pom pom shaped flowers in summer

Good for a container of may be plant in a border in full sun

Come with descriptive label and plant care card

Free gift tag

Order by midday for next working day delivery or you may specify a delivery day through the checkout process
A specimen size plant of the wonderful variety of leptospermum known as the tea tree plant. Rich ruby red pom pom shaped flowers are borne in abundance throughout summer. An super evergreen shrub suitable to plant in a hot sunny border or may be grown in a large container. An excellent specimen plant making it ideal for anyone wishing to give a more instant size plant.and a great choice for something a little bit different. I don't think you'll see two of these at the anniversary party!!